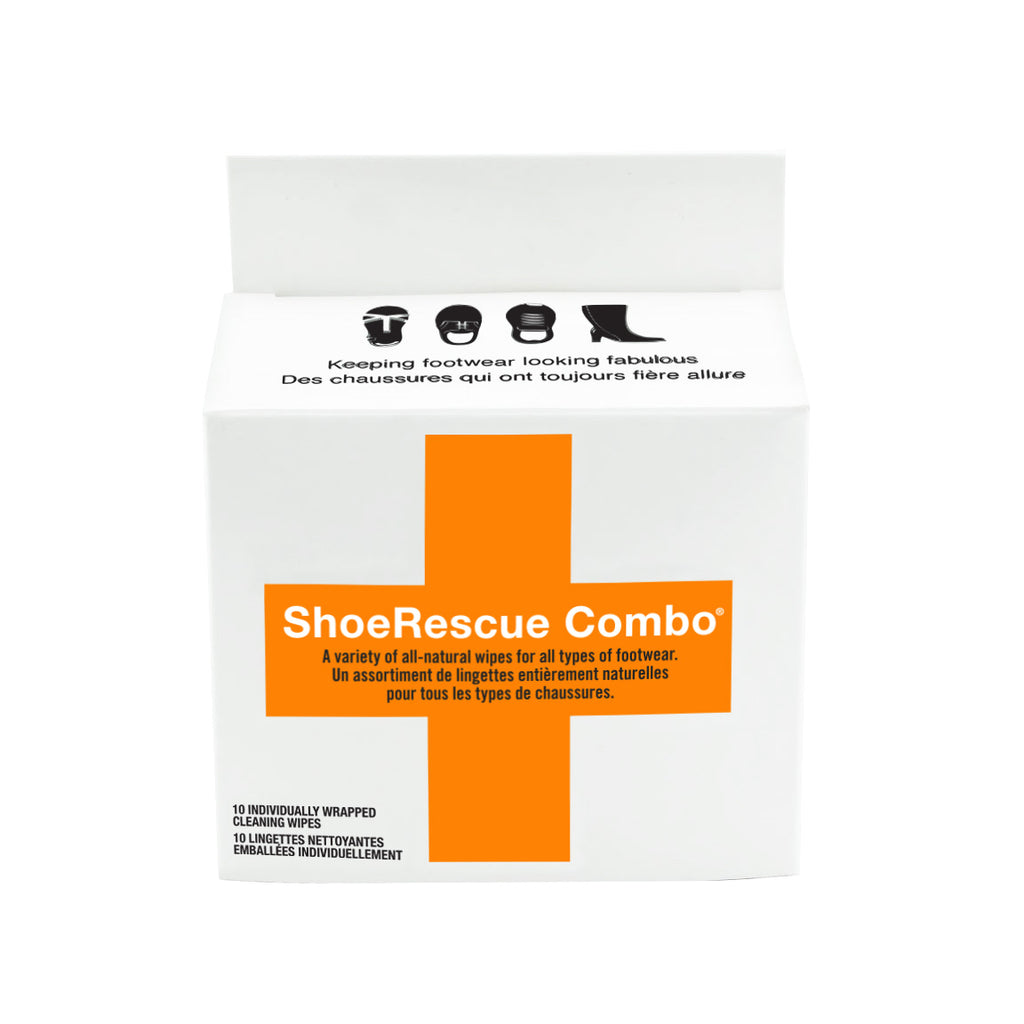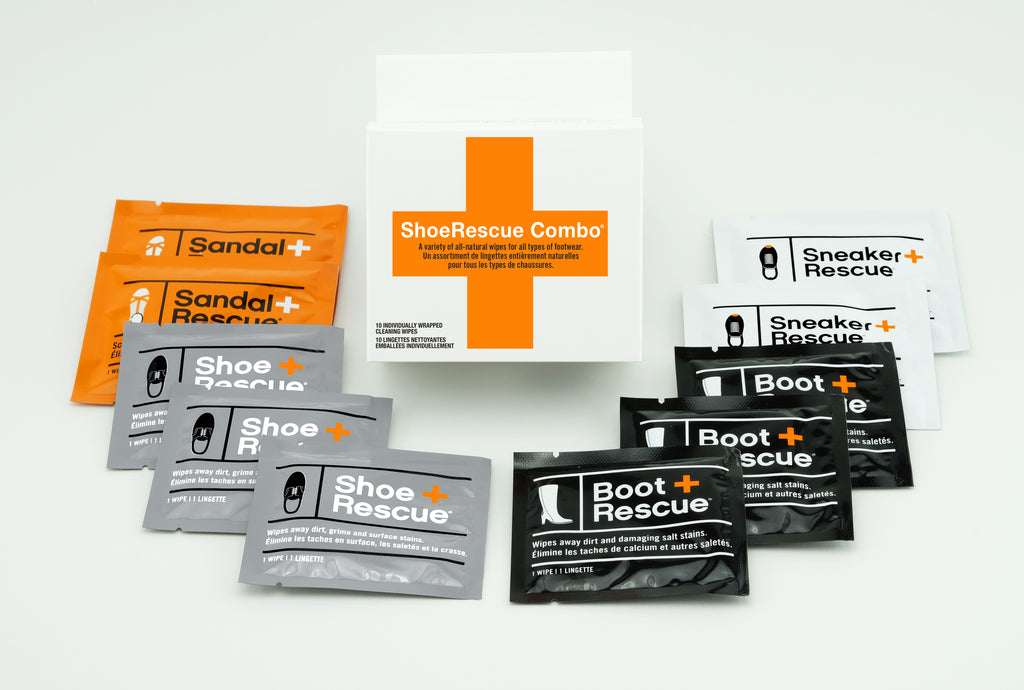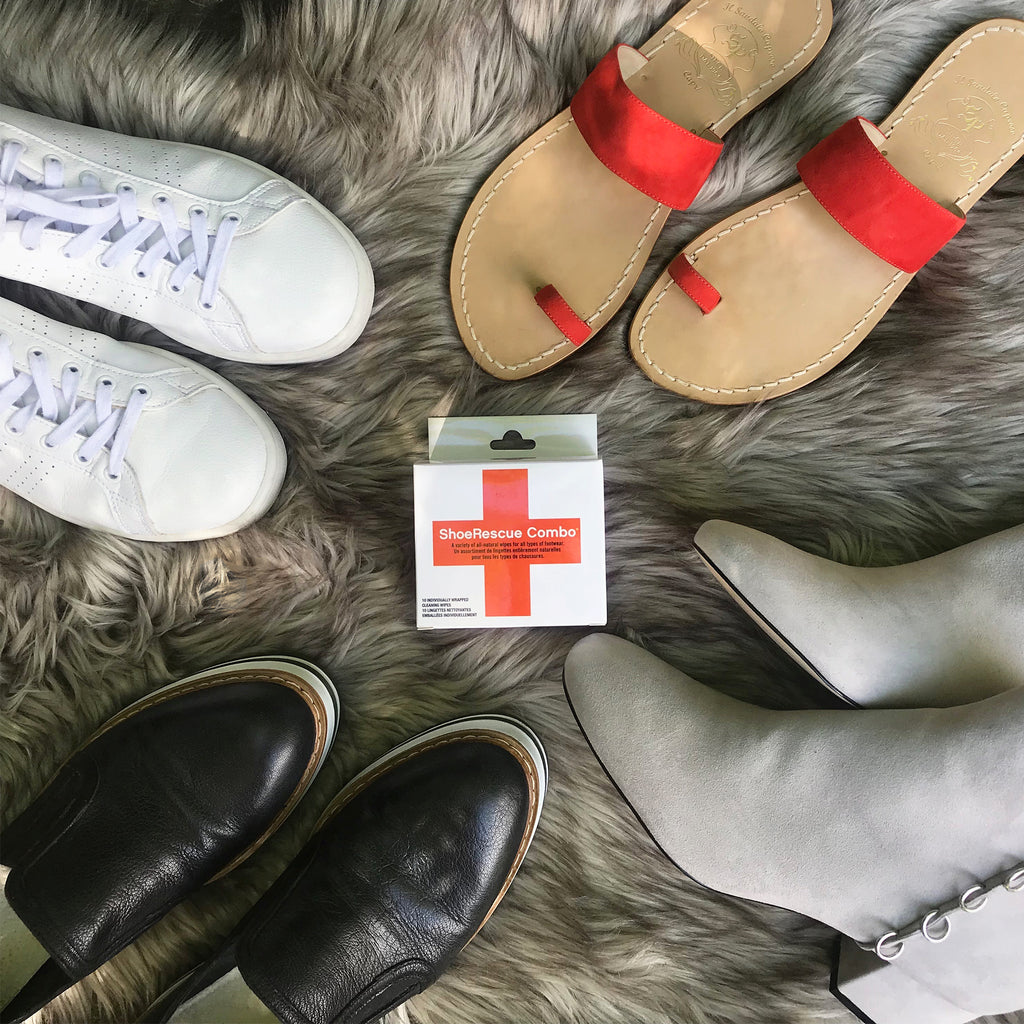 $9.00
$0.00
ShoeRescue Combo - Mixture of 10 Individually Wrapped All-Natural Shoe Cleaning Wipes
Get rid of salt, dirt, mud and other surface stains from all your favorite leather and suede footwear (yes, you can even clean suede!), with the mixture of wipes in the ShoeRescue Combo.
With a quick wipe, their all-natural formula works on anything - from footwear to other leather and suede items, like handbags or jackets, leaving them clean and looking like new.
Sold as a box of 10 individually wrapped wipes. 
Contains a mixture of all our shoe wipes –
3 BootRescue, 3 ShoeRescue, 2 SneakerRescue and 2 SandalRescue.

It's ideal for gifts, stocking stuffers, travel or just for trying out the different products.